June 2, 2021 / Gins
Jenever – Schiedam's signature spirit
So, just what is jenever? Let's take a look at the differences between gin and jenever and where you can sample the spirit of Schiedam - the home of jenever with some iconic brands.
GIN AND JENEVER - same but different.
Gin and jenever both contain juniper, as well as botanicals such as coriander, anise and citrus peel, and bittering agents like orris root or angelica. The difference actually lies in the raw material used to make these distilled spirits. For gin, this can be anything–from the malted barley that forms the basis of Hobart No.4 to grapes in the case of London to Lima and potatoes at the UK's Chase Distillery. For jenever, however, it's always (and only ever) made from grains such as rye, corn and malted barley. It's for this reason that many drinks experts describe jenever as the halfway point between gin and whisky. And, just like whisky, jenever can be either unaged (jonge) or aged (oude). Finally, while gin can be made anywhere, jenever can only be produced in Holland or Belgium, and designated parts of France and Germany.

JENEVER WITHOUT THE JOURNEY
Sample the spirit of Schiedam without leaving your home with these iconic brands - available internationally.
Old Duff Genever is made by spirits industry legend Philip Duff, who helped create the recipe for Bols that's used today, this flavourful jenever features citrus peel, star anise, liquorice and coriander. Click here to buy.
Rutte Old Simon Genever is based on the recipe used by Simon Rutte (pronounced root-eh) when he opened his Schiedam distillery in 1872. This jenever is made using 13 botanicals including juniper, celery and roasted nuts by master distiller Myriam Hendrickx - who continues to explore Simon's old notebooks to conjure delicious spirits with a contemporary twist. Click here to buy.
Bols Genever belongs to a company that can trace its jenever distilling roots all the way back to 1664, and it remains at the forefront of the spirit's modern revival. The handsome bottle is reminiscent of the cylindrical clay jug that Bols was once sold in. Click here to buy.
Bobby's Schiedam Jenever is made from a unique blend of Indonesian spice and traditional malt wine - this jenever joined Bobby's Schiedam Dry Gin in 2016. Made with organic botanicals such as cardamom, cubeb pepper and ginger, it's fragrant on the nose and delivers a fresh burst of lemongrass on the palate. Click here to buy.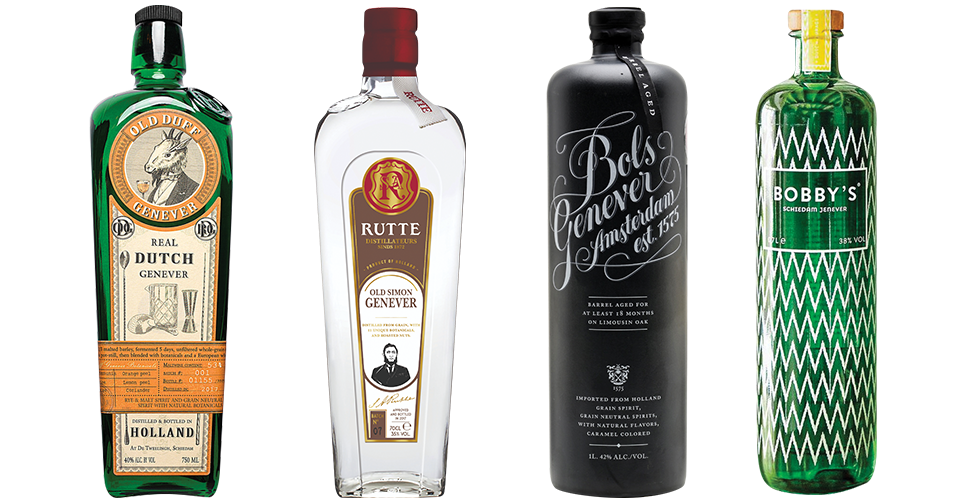 By Gin Society
Share this post: